Arley Therapy Services Llc.
Speech-language pathologists develop an individualized plan of care, tailored to each patient's needs. For individuals with little or no speech capability, speech-language pathologists may select augmentative or alternative communication methods, including automated devices and sign language, and teach their use. They teach patients how to make sounds, improve their voices, or increase their oral or written language skills to communicate more effectively. They also teach individuals how to strengthen muscles or use compensatory strategies to swallow without choking or inhaling food or liquid. Speech-language pathologists help patients develop, or recover, reliable communication and swallowing skills so patients can fulfill their educational, vocational, and social roles.
SPEECH-LANGUAGE THERAPY SERVICE:
The Speech Therapy Service evaluates diagnoses, treats, and help to prevent disorders related to speech, language, cognitive-communication, voice, swallowing, and fluency.
The service is oriented to serve people who cannot produce speech sounds or cannot produce them clearly; those with speech rhythm and fluency problems, such as stuttering; people with voice disorders, such as inappropriate pitch or harsh voice; those with problems understanding and producing language; those who wish to improve their communication skills by modifying an accent; and those with cognitive communication impairments, such as attention, memory, and problem solving disorders. They also work with people who have swallowing difficulties.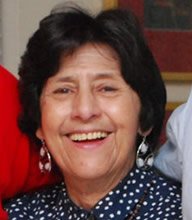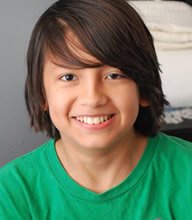 OCCUPATIONAL THERAPY:
The Occupational Therapy Service helps patients improve their ability to perform tasks in living environments. They work with individuals who suffer from a mentally, physically, developmentally, or emotionally disabling condition. Our Occupational therapists use treatments to develop, recover, or maintain the daily living and work skills of their patients. The service helps clients not only to improve their basic motor functions and reasoning abilities, but also to compensate for permanent loss of function. The goal is to help patients have independent, productive, and satisfying lives.
Our Occupational therapists help patients to perform all types of activities, from using a computer to caring for daily needs such as dressing, cooking, and eating. Physical exercises may be used to increase strength and agility, while other activities may be chosen to improve visual acuity or the ability to discern patterns. Our Occupational therapists also use computer programs to help clients improve decision-making, abstract-reasoning, problem-solving, and perceptual skills, as well as memory, sequencing, and coordination—all of which are important for independent living.
INFANT TODDLER DEVELOPMENTAL SPECIALIST
The ITDS team of specialists works with toddlers 0-3 years and their families, supporting the work of other professionals in a variety of early childhood setting, Our therapists are able to give to the parents, caretakers or teachers training and education in different areas including: parenting strategies, and tools to maximize the client's progress.